The Topi-CLICK® Way
A commitment to innovation and excellence…

Topi-CLICK® manufactures topical metered dosing applicators for human and veterinary patients that are accurate, easy-to-use and reliable.
Since launching the revolutionary topical applicator in 2007, we've continued to be a pacesetter in the healthcare industry. In an ongoing effort to make it easier for patients with a wide variety of needs to obtain an accurate dose, Topi-CLICK® has been unrelenting in pursuing new technologies and innovation. Patients, doctors and compounding pharmacists have shown their appreciation with enthusiastic, word-of-mouth endorsements.

Peace of Mind Dosing™
Accurate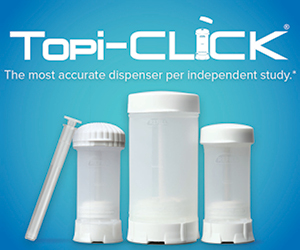 Topi-CLICK® is proven to be the most accurate topical metered dosing applicator compared to others tested in independent studies* by Analytical Research Laboratories in Oklahoma City, Okla. "Overall Topi-CLICK® performed with remarkable precision and accuracy compared to the other dispensers," the report concluded.
Easy-to-Use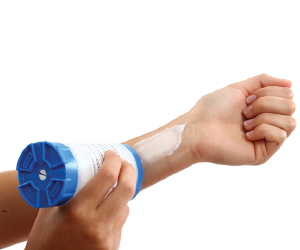 Innovatively designed, Topi-CLICK® dispensers provide easy-to-use built-in applicators that eliminate transference issues with hands and assures Peace-of-Mind™ dosing from start to finish. The combination of audible, visual and tactile clicks makes it easy for patients to accurately dose medications. Receiving an accurate dose should never be left to guesswork, which is why Topi-CLICK® metered-dosing was designed in the first place: your peace of mind.
Reliable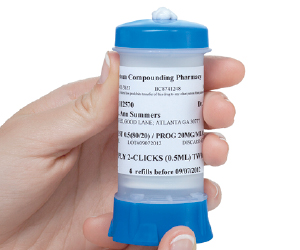 Providing an automated consistent dose throughout a patient's regimen, Topi-CLICK® reduces user-variability and provides Viscosity Assurance™ by reducing device output variability caused by each formulation.
Our Goal
As Topi-CLICK® continues to fine-tune the best topical applicator on the market, and add new products, it remains committed to its core mission: improving people's lives. Our continuous pursuit of new technologies and innovation offers the promise of a better tomorrow.
*To request a copy of the independent study: http://topi-click.com/accuracy_study.
Topi-CLICK® In the National Spotlight
News & Events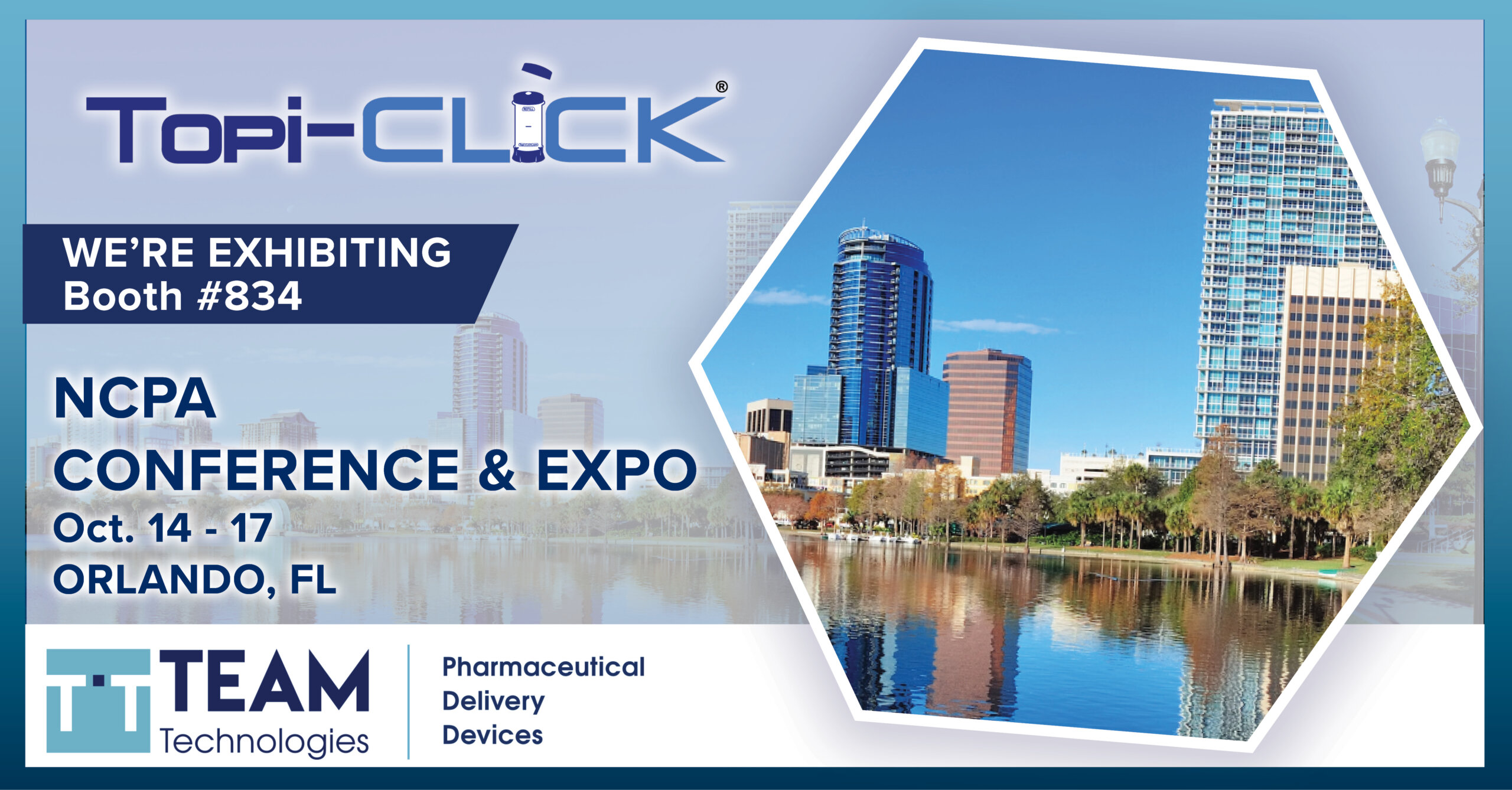 September 26th, 2023
TEAM Technologies Pharmaceutical Delivery Device's Topi-CLICK® team will be exhibiting at the National Community Pharmacists Association Annual Convention in Orlando,…
Eliminate 1mL syringes with the NEW Topi-CLICK® Micro™. Topi-CLICK® Micro™ is the accurate topical micro-dosing that saves time and money in the pharmacy.
Learn More Today!