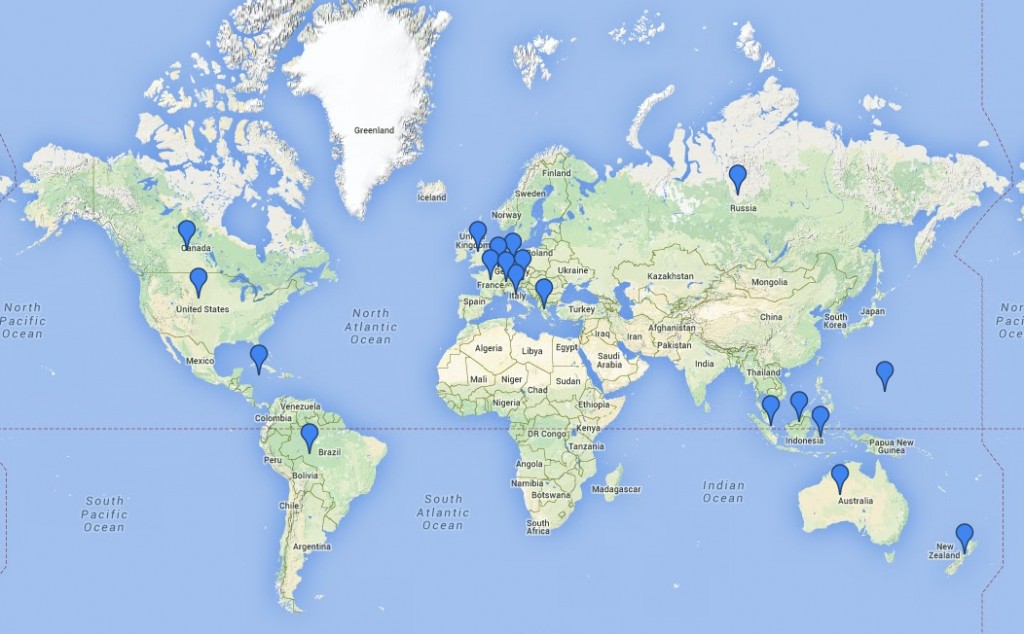 First the nation and now the world. Topi-CLICK, which has experienced steady sales growth in the United States since its introduction in 2007, is rapidly expanding across the globe.
Topi-CLICK, a measured-dose applicator for topical creams, ointments and gels, is headquartered and manufactured in Atlanta, Ga. In the first three months of 2014, three new countries – the Czech Republic, Netherlands, and United Kingdom — have been added to the ever-increasing roster of nations where Topi-CLICK is now being sold. In addition to the U.S. and its territories of Guam and Puerto Rico, Topi-CLICK is also being used in: Australia, Austria, Belgium, Brazil, Canada, Cayman Islands, France, Germany, Greece, Indonesia, Italy, New Zealand, Russia, Singapore, and Switzerland.
"We are seeing the same kind of enthusiasm for Topi-CLICK internationally as we have seen in the United States," said CEO Tim Phipps. Phipps credits three main factors for his company's steady growth: recommendations from users, the endorsement of medical professionals, and a string of appearances on the most popular wellness talk shows in the U.S.
"The most exciting thing for us is knowing that the growth of Topi-CLICK has been a social and grassroots movement," said Phipps. "No educational or marketing tool is more valuable or carries more credibility than the recommendation of a friend or the voluntary testimonials of independent experts."
The Topi-CLICK leadership team has been pleasantly surprised to see its product demonstrated on The Doctors, Dr. Phil, Oprah, and The Suzanne Show.
Various healthcare professionals have touted the simplicity, ease-of-use and convenience of Topi-CLICK, which dispenses topical treatments in measured doses, with a simple click. The user-friendly design of Topi-CLICK has numerous advantages over traditional syringes, tubes or jars: click dosing of topical treatment, less risk of unintentional transfer by hands, and supports the topical product inside by helping compliance. The word continues to spread.
"Once people hear about Topi-CLICK they want to try it," Phipps said. "And once they try it, they are sold on it. Once they are sold on it they want to tell others about it." Now, in increasing measure, that message is being shared in different languages.